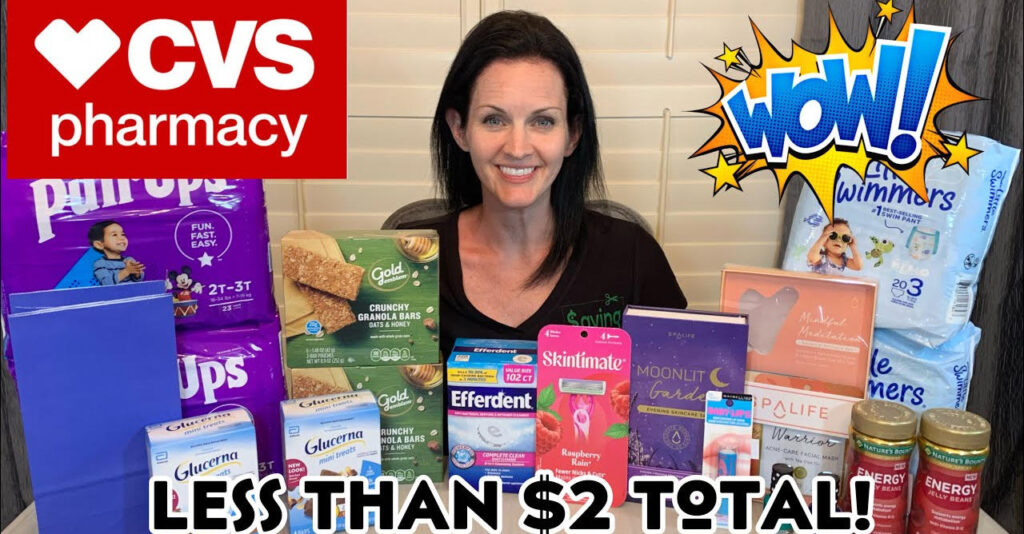 In this video, I show you how I got $120 in items for less than $2! I walk you through the best CVS deals, as well as some 90% off clearance finds! I love helping people save money, and I try to make CVS deals as easy for you as possible!
Great deals this week on vitamins, diapers, and beauty products… just to name a few!
Be sure to check out my quick tutorial on how to sign up for CVS email coupons here: https://www.instagram.com/reel/CeB5eObF-B1
Don't forget to check out the CVS Carepass to save BIG over at CVS throughout the year. If you have been wanting to check out the Carepass, you can test out the first month FREE when you sign-up HERE.
Lastly, you can find my Walgreens hauls for this week here:
Walgreens Deals Week of 6/5 – Saving with Christina
Even MORE Walgreens Deals Week of 6/5 – Saving with Christina