It's only Monday and I already don't want to cook dinner. Is that a bad sign? I had the idea to start filming some of my meals as a way to give people some suggestions on budget friendly meals. It has given me a new appreciation of the cooking videos I see. Trust me, it's much harder than it looks. Plus, I was once told I cook like I'm angry with my kitchen. I wish I could remember who told me that. I'm sure they weren't wrong. 😉
On Sunday I tried out a SUPER inexpensive recipe. It's not my style, but my son ate it so I'm calling that a win. You can easily customize it using your favorite protein and veggies. I used frozen peas and because I love peas and some diced chicken. I normally snag my Ramen noodles at Walgreens 3/$1 using my Walgreens Cash to pay! I've found Walmart to have the lowest price on frozen peas.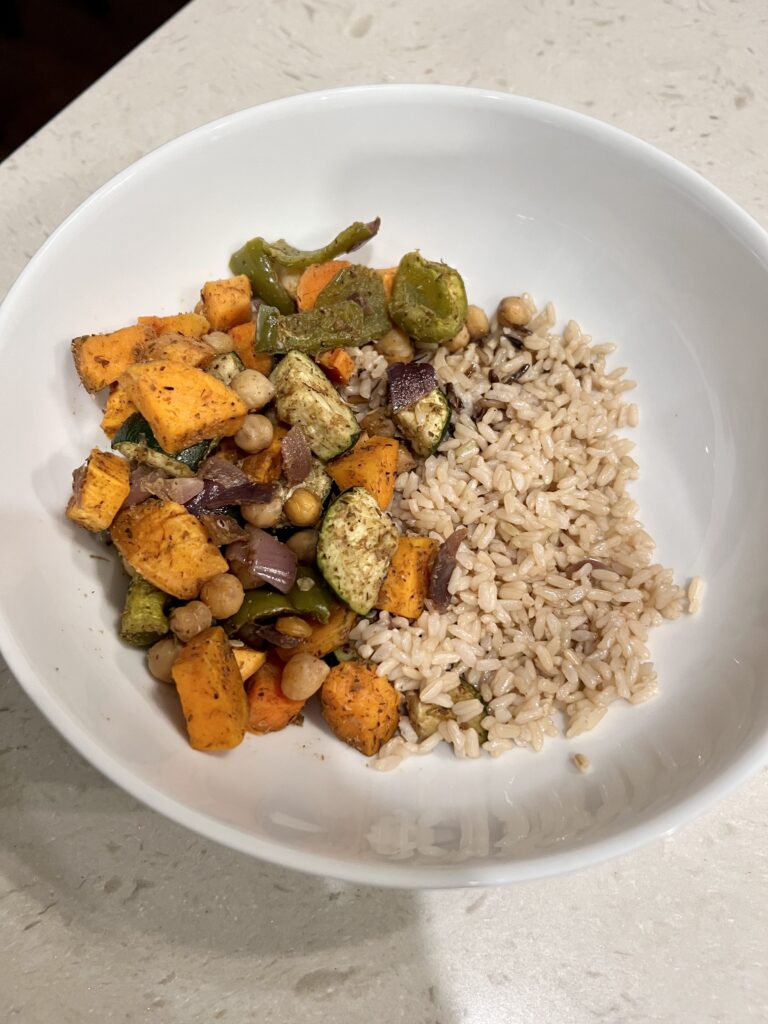 One of the reasons I love this meal is because it only dirties one thing- the cutting board. You basically add all the veggies and chickpeas to a cookie sheet and roast in the oven. I line that cookie sheet with aluminum foil to make clean up super easy. If I'm careful, I don't even have to wash the pan! I typically make this with rice and top with avocado! I also left out the broccolini and used more of the other veggies.
Chunky Sweet Potato Stew
I can't remember if I've shared this recipe with you all before, but I LOVE it. It's warm goodness in a bowl (or, if you know me, a BIG MUG). I haven't worked out the cost breakdown yet, but it's not expensive. I put it in the crockpot to cook and it makes the house smell great.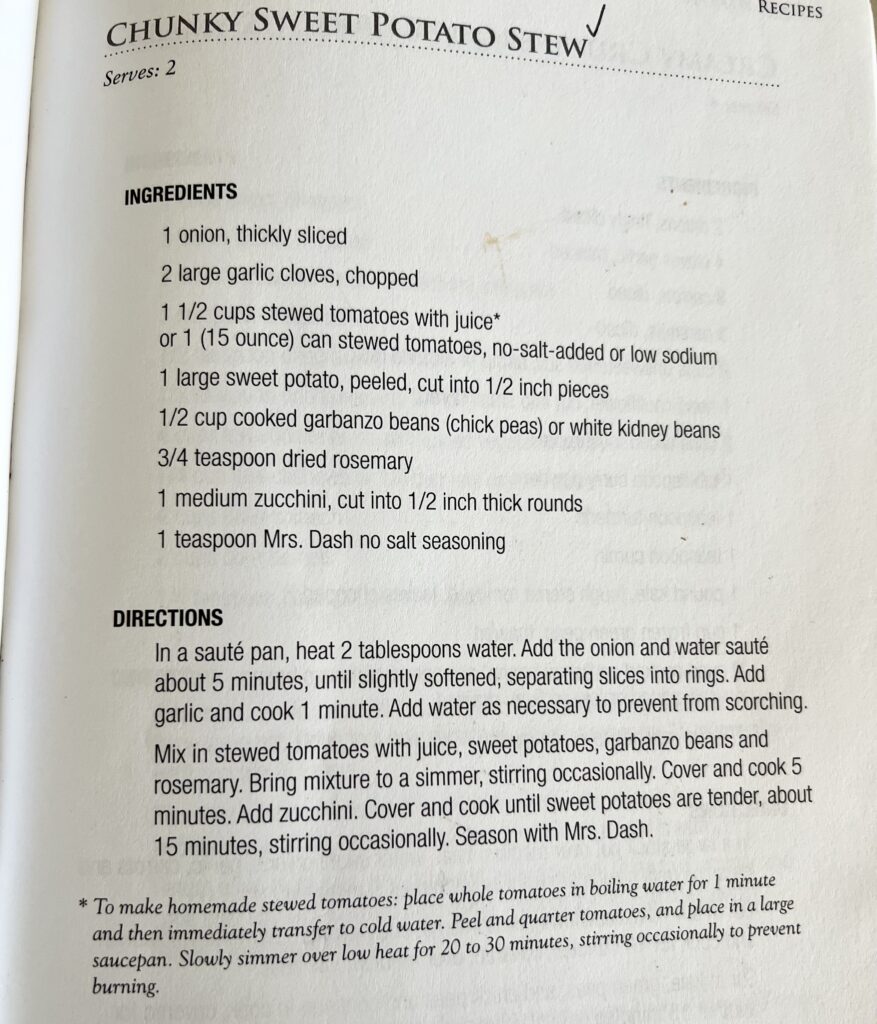 Three Bean Chili
This is another Dr. Fuhrman recipe. While I've made it before, it's been a while. The original recipe calls for a TON of veggies, but you can easily just use whatever you have on hand and/or leave out any veggies that are too pricey. I leave out the Tofu.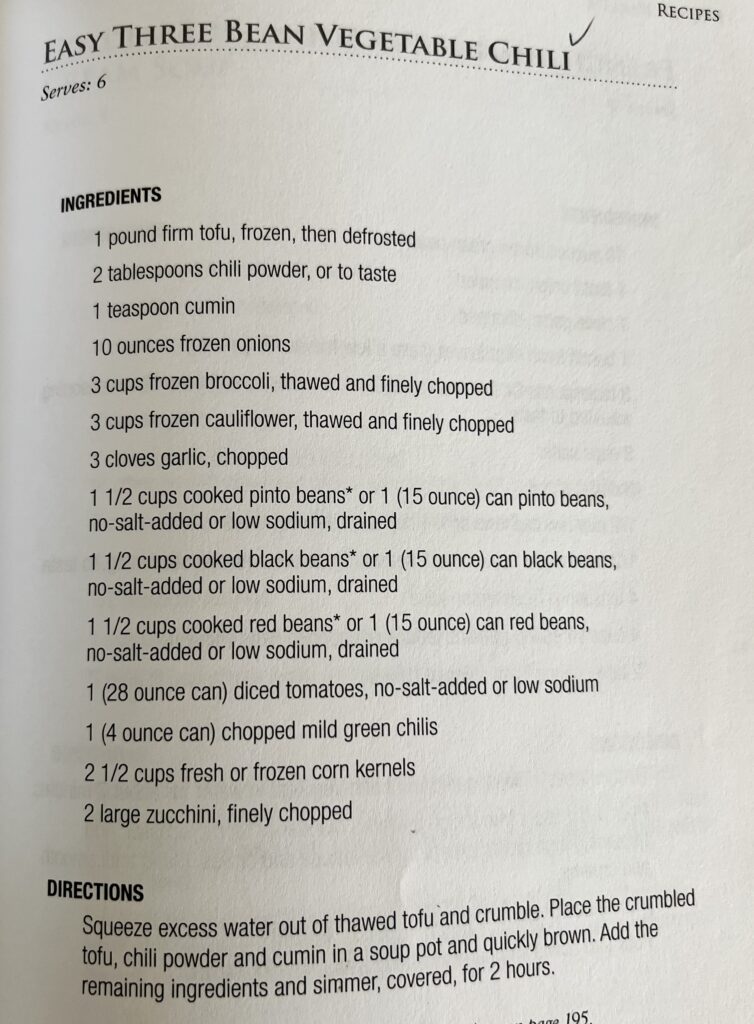 Unstuffed Peppers
I have some bell peppers in the fridge I need to use, so I was googling "stuffed peppers" recipes. I came across this one and thought it sounded interesting. I'll let you know how it turns out.