BBQ Chicken Pizzas
I took the leftover BBQ chicken I made late last week and used it to make some pizzas. I bought pre-made crusts and topped with BBQ sauce, chopped green peppers, shredded chicken, and mozzarella cheese. I made myself a non-dairy version using BBQ sauce and a bunch of chopped up veggies (green peppers, red onions, & tomatoes) and then I topped with some avocado. Sometimes I use nutritional yeast, but I was in a hurry to get my son to practice and didn't think about it.
I tried this recipe from Budget Bites and tweaked it a little bit for my $5 dinner challenge. It turned out really yummy. I LOVE curry, though, so I might be a bit biased. I'll be posting the video of me making it as soon as I get it edited.
I've never made this recipe before, but it sounded good. It also calls for a store bought sauce, so I figured this would make for an easy weeknight dinner. It is in simmering in the pot as I type this. I'll let you all know what I think in my video!
Thai Salad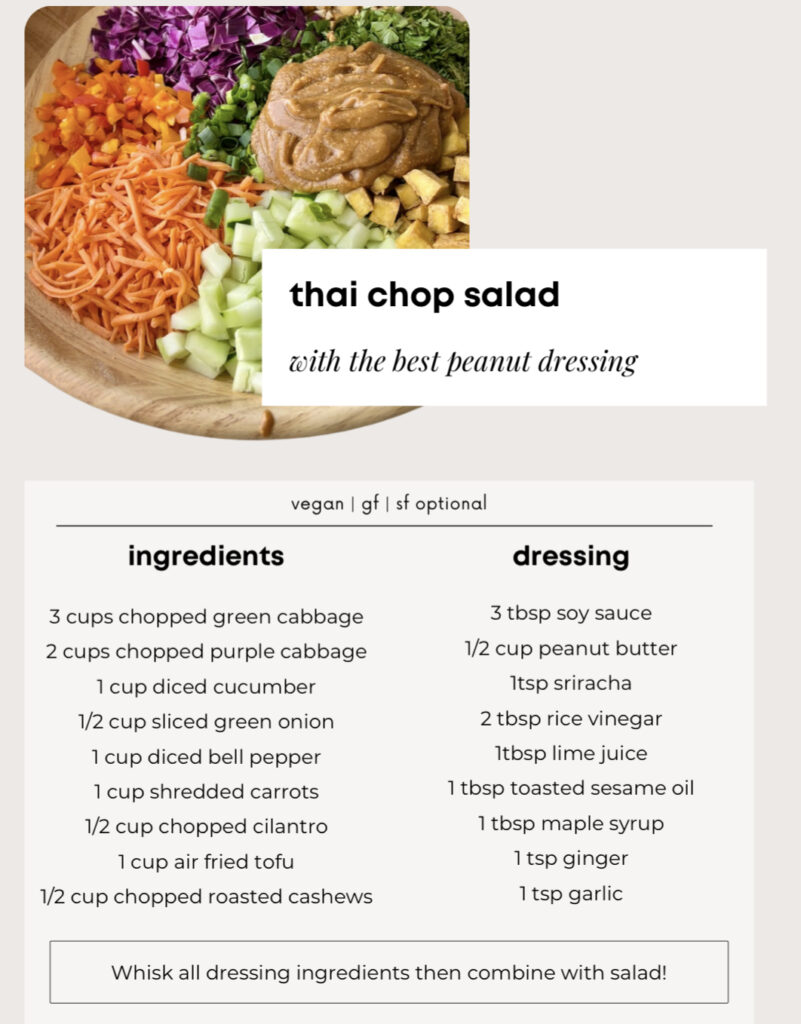 I've made a few different Thai salads over the years, but this recipe is a new one for me.  I found it over on the Healthy Girl's Kitchen IG page, but I can't seem to find a direct link. I downloaded her FREE salad's e-book and found it there. If you want her e-book, you can find it here. Just a heads-up, it does appear that downloading the e-book places you on her email list.
This sounds so yummy. It is a little involved, so I'm saving this one for when I know I'll be home for a bit before dinner time. I cannot wait to try this recipe! I'm hoping to have some roasted veggies leftover to use for lunch!