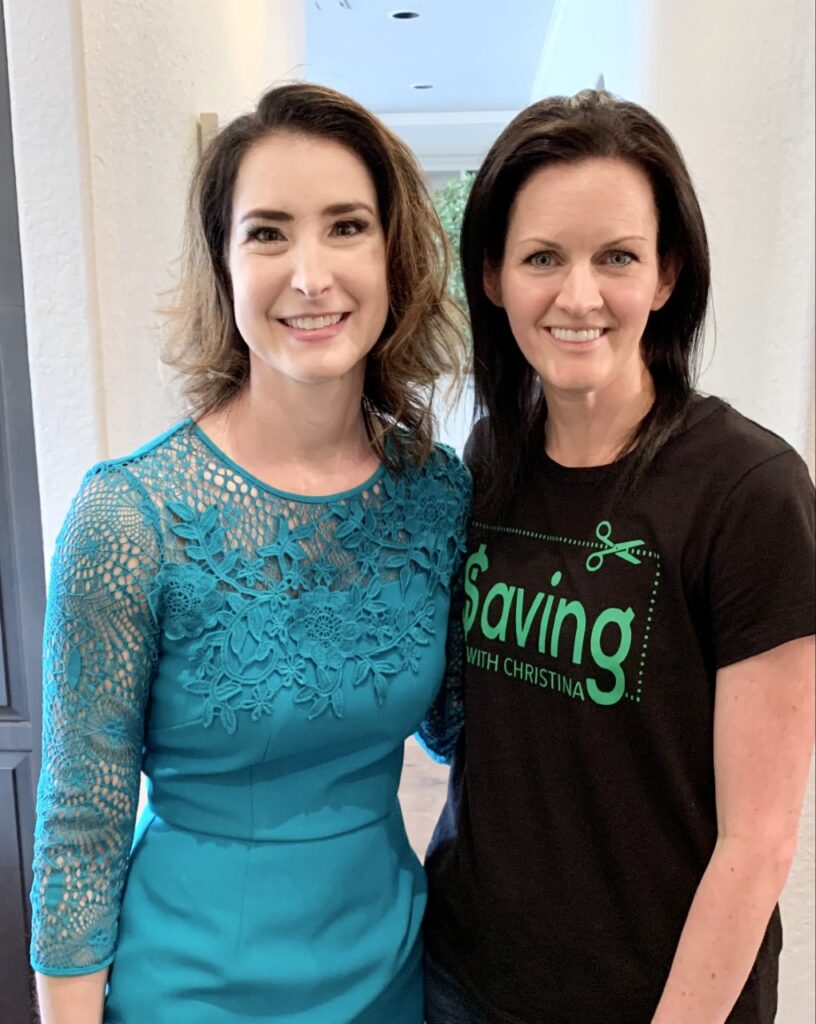 Niccole Caan, reporter with Kens5, reached out to me again and asked if I'd help her on a segment she was doing on cash back apps! Well, of course!! Cash back apps are my favorite! Plus, my son always thinks I'm cool when I'm on the news, so I'll take it! Below I will share with you some of my favorite cash back apps.
Ibotta
The very first cash back app I used was Ibotta. Ibotta allows you to earn cash back on specific items at specific stores. Often times Ibotta will feature completely FREE items, too! One of my favorite things about this app is that you can combine it with manufacturer coupons to score amazing deals. You can cash out to gift cards, PayPal, or even your bank account. Ready to snag the Ibotta app and start earning? You can do so HERE. Utilizing that link will get you a welcome bonus of $10! Want to learn more? Here's my full tutorial.
Fetch Rewards
Another SUPER easy app to use is Fetch Rewards. Fetch allows you to scan any receipt to earn cash back. The app also has specific offers that allows users to earn even more cash back for purchasing certain products. Often times the app will even offer 100% back in points for purchasing an item. Users can cash out to a variety of gift cards. Don't have the Fetch Rewards app yet? Grab it HERE and earn an extra $2 when you sign-up. Want to learn more? Check out my full tutorial.
Rakuten
Prefer to do your shopping online? I have an app for that, too! I have been using the Rakuten browser extension for a number of year. It is so easy to use. You go to Rakuten, choose the retailer you want to shop at and then the website re-routes you there to shop as usual. Once you checkout, a percentage in cash back is deposited into your Rakuten account. The BEST part? New users who join (FREE) with this link will earn $30 in cash back when they make a $30 or more purchase. Yes, please! Rakuten pays out quarterly in either a check or directly to your PayPal account.
GetUpside
Another cash back app I am LOVING is GetUpside. GetUpside allows me to earn cash back on gasoline and restaurants. I've seen offers as high as 70% cash back at restaurants. Plus, I love anything that saves me money on gasoline right now! Grab the GetUpside app HERE and use referral code SWC20 to start earning as you fill your car with gasoline. You can cash out to your bank account or a variety of gift cards. Want a step-by-step tutorial of this app? Find it HERE.
Fluz
The last app I want to mention here is Fluz. When you join Fluz HERE you get 3 vouchers that allow you to earn 35% cash back at certain stores. This includes stores likes CVS, UberEats, Dunkin, DoorDash and more. You use the app to buy a gift card, pay at the store with the gift card and then earn cash back into your Fluz account. You can cash out to Venmo, PayPal, your bank account, or to a gift card.
If you want to see the full news segment, you can find it HERE.