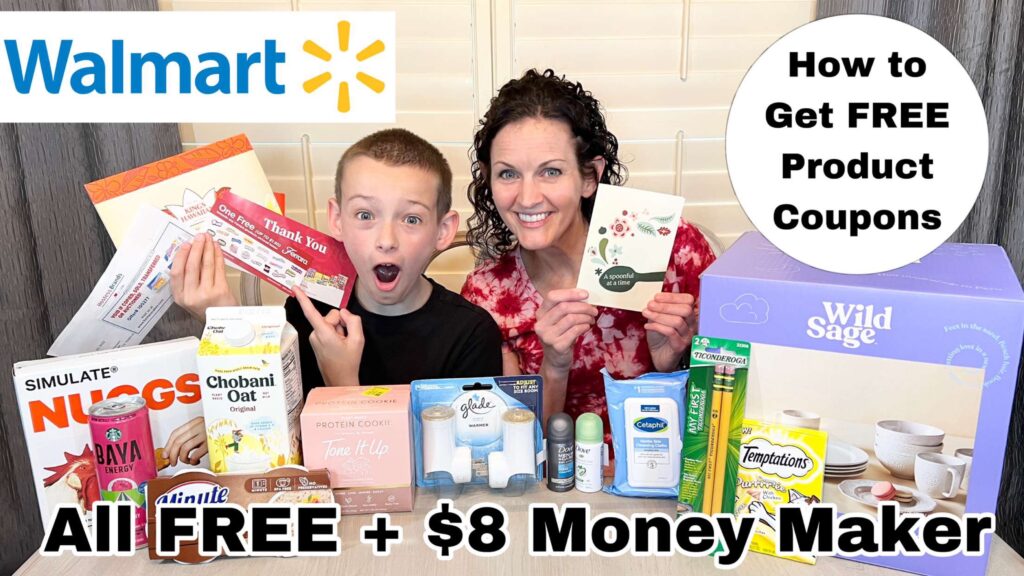 Great Walmart deals this week! Plus, I talk about how to get coupons mailed directly to you AND some awesome Bed, Bath and Beyond Deals!
I was able to film today with my adorable child before he goes back to school. We have had so much fun this summer getting freebies, so be sure to give a listen to hear about some of his favorite moments.
The deals this week were great! He helps me break it all down for you including some of his favorite Nuggets, brown rice that we love, and pencils that we got for free and can donate. Be sure to check out all of the details in the video!
Lots of great deals on Ibotta, Shopkick, & Fetch Rewards this week.
Want to learn more about the money makers? Go watch the video: HOT Walmart Deals | All FREE + $8 Money Maker
I have that Free Coupons blog post coming soon. Check back for more information in the coming days!