The holidays are such a wonderful time of year. Everything just seems happier. One of my favorite parts of the holidays is finding and/or giving the perfect gift to someone I love. You can give thoughtful gifts without breaking your budget.
I created this gift giving guide to provide some ideas of gifts that are super fun across budget and income-levels. All of these are items I've loved and can recommend. And some of the ideas won't cost you any money at all!
Experiences Over Things
I want to start with experiences, as this is my favorite type of gift to give. I love the idea of giving a gift that creates quality time and special memories.
Get Out Pass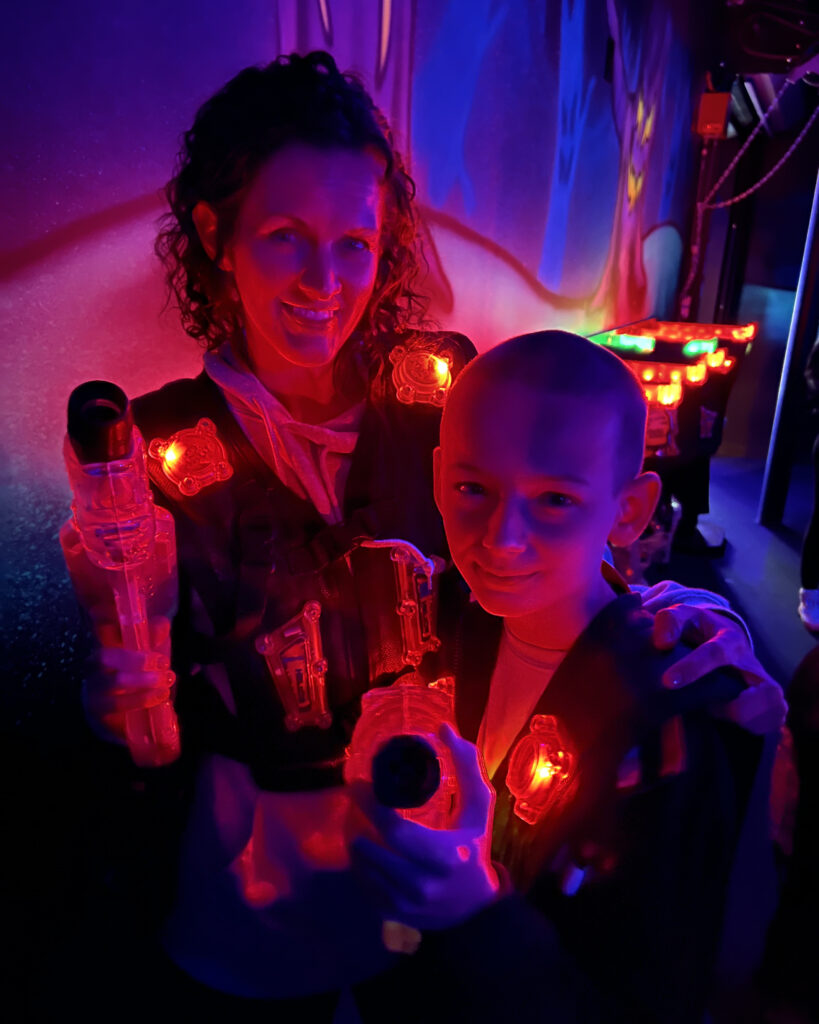 One gift idea is the Get Out Pass. My son and I have been using the pass lately and we've done all sorts of cool stuff. You purchase one pass per person and then it gives you access to a number of different venues and attractions. They have passes in 21 different states.
Since I am an affiliate with the Get Out Pass, I have a discount code that will give you the highest discount available. Use code: CHRISTINA at checkout.
My family has already visited the zoo, played miniature golf, enjoyed laser tag, and visited the aquarium…and that's only scratching the surface of what is available on our pass!
Note: This pass will Auto renew at the end of the one year term, but you can turn off the auto renewal function at any time
https://www.getoutpass.com/ & use Discount code CHRISTINA
DoMORE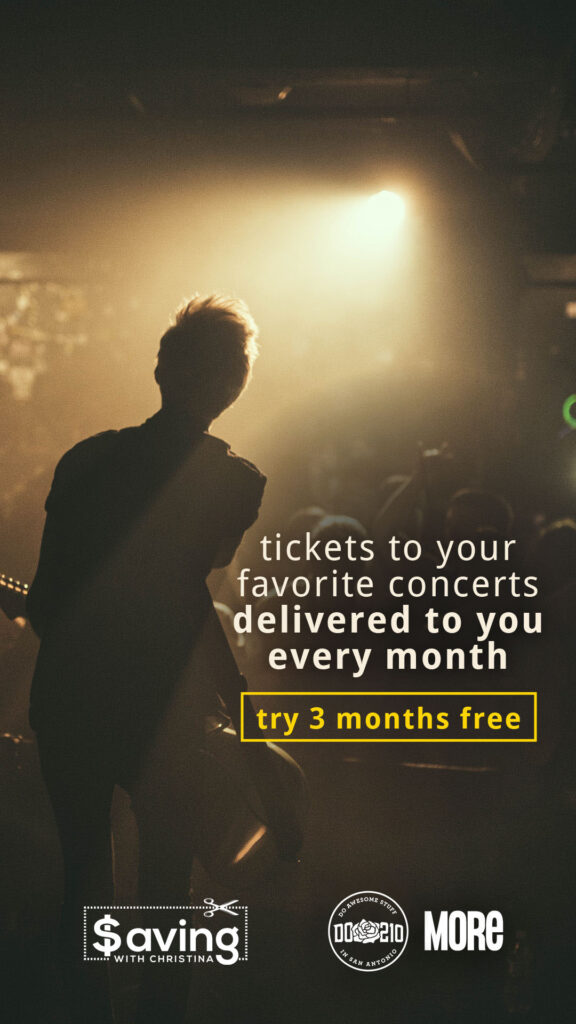 This is such a neat program and would make an awesome gift! DoMORE is a members-only club that provides you with tickets to events every month. You fill out a profile with things you like to do, as well as your favorite types of music, and events are selected for you based on your preferences. It also takes into account each member's chosen availability and favorite neighborhoods to deliver customized and convenient experiences. DoMORE is currently available in 15 different cities!
I've received tickets to a sporting event, a comedy club and an outdoor concert! The cost? $5 per month. That's it! $5 a month and you get 2 tickets each month.
Even better? Sign up at the link below and get 3 months completely FREE to try it out!!
3 Months FREE here: www.Do210.com/SavingWithChristina
Games
Another great way to gift an experience is to give someone a game! You could even start a family tradition of getting a new game at the holidays each year. We have always enjoyed playing games as a family and the investment is low for how much use you could get out of it! The other benefit of giving a game as a gift is that person will likely think of you each time they play!
Here are a couple favorites, but you can fin all of my favorites & why here:
https://savingwithchristina.com/2022/10/game-night-frugal-family-fun/
Rollick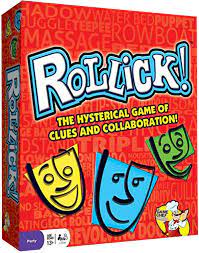 This game is such a fun party game! It's like charades, but the entire team acts out the word while one person guesses! Sure to be a hit for all ages!
https://amzn.to/3HpjAlF
Sushi Go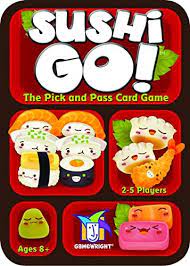 This card game is seriously fun and helps with strategic thinking and probability concepts. Sushi Go can be played by 2 to 5 people, but I'm pretty sure we've played with more than that.
https://amzn.to/3HneOoC
CornHole
Another classic outdoor game that is GREAT for a variety of ages is cornhole. You could easily set up a cornhole tournament on Christmas Day…well, if you live in a place that has suitable weather.
https://amzn.to/3uE6cSZ
Suspend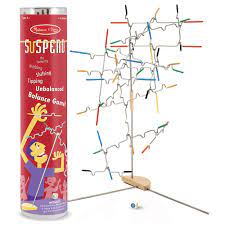 Suspend can be played by up to 4 people, and it's recommended for ages 8 and up. A kiddo younger than 8 would likely still be just fine playing, especially if they are a good sport! Essentially
https://amzn.to/3W1SAN8
Gift Card Deals
The holidays are a great time to stock up on gift cards for either your own family or as gifts. So many companies run gift card promotions at this time. I see this especially with restaurants. So, if you have a favorite restaurant, stop by or give them a call and ask if they are running a gift card promo!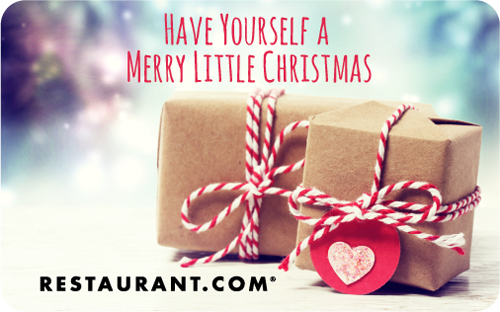 If you know someone who loves dining out, but want to give them the option of where, check out this deal on a restaurant.com gift card. You can get a $200 Resturant.com gift card for just $18.88 HERE. The recipient of the gift card then uses that money to redeem vouchers at the restaurant of their choice.
$200 gift card for $18.88: https://link.savingwithchristina.com/restaurant
Here are a just a few to check out:
Texas Roadhouse $5 E gift card with every $30 gift card purchase.
Cheesecake Factory– Buy a $50 gift card, get a $15 bonus ecard.
Subway– Get a Free 6" sub for every $25 gift card purchased.
Chili's– Buy a $50 gift card get a $10 E-bonus card.
California Pizza Kitchen Purchase a $100 gift card and get a $20 promotional card
BJ's Brewhouse: Purchase a $50 gift card and get a $10 promotional card
The Gift that Keeps on Giving
Subscriptions can be a great gift that keeps the giving going all year long! I remember someone giving my son a magazine subscription as a gift for his birthday-instead of getting one gift he got one once a month for the entire year! Here's a few I've tried:
The Discovery Box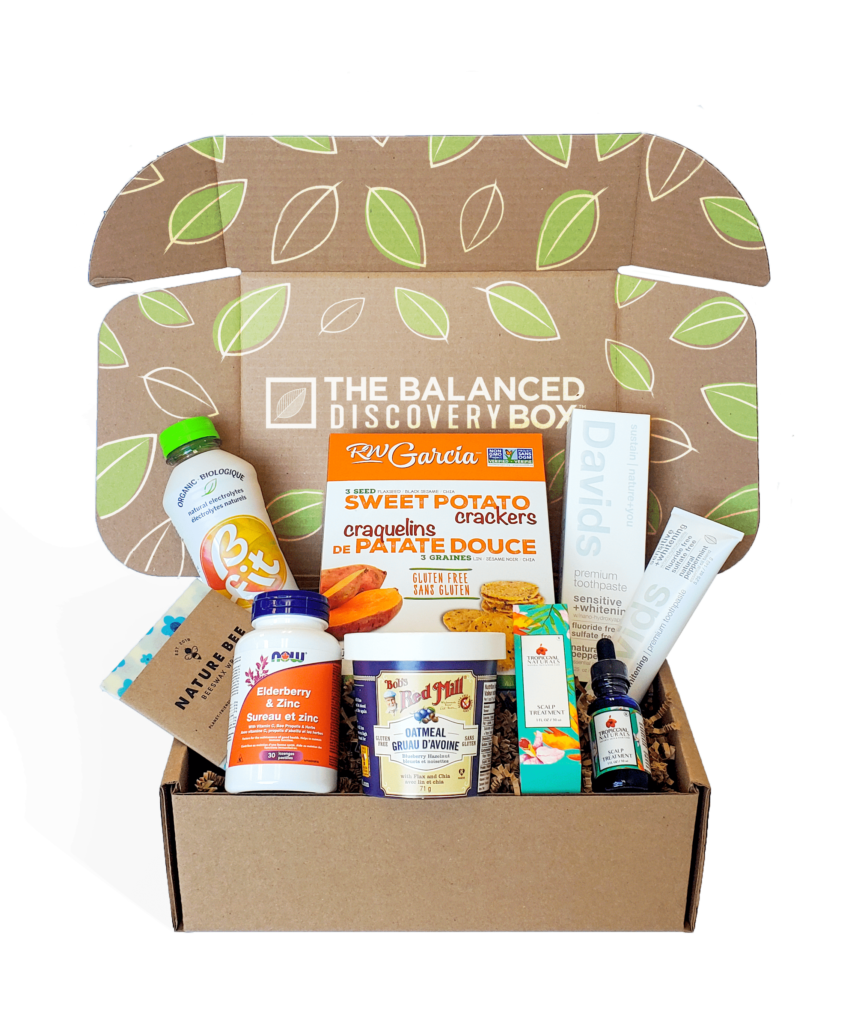 The Balanced Company is a woman-owned business that ships carefully curated boxes jam-packed with new and exciting products. The discovery boxes feature 5-7 better for you snacks, pantry staples, premium lifestyle products and home essentials. The discovery box, a seasonal box that ships once per quarter, is only $14.99 SHIPPED and is valued at over $80.
Here's an example of what I've received in a discovery box. I learned about this company this year and I had to share it!
They have others options on their site, too but this deal is amazing. You also have the option to "gift" the box as a one-time gift.
Get it here: https://link.savingwithchristina.com/balancedbox
Craftsy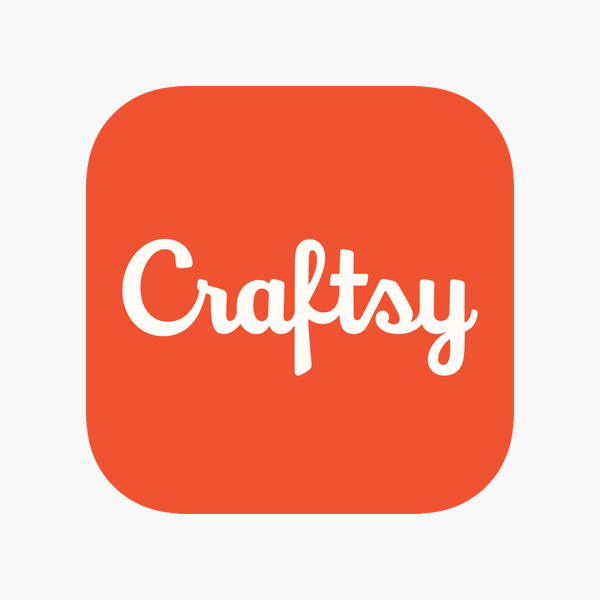 If you know someone who is very artistic and crafty, you can get a year membership to Craftsy for just $2.49 TOTAL for the year. They'll have access to over 1500 different classes, online instruction, & live, online classes. You can cancel at anytime.
Get it here: https://link.savingwithchristina.com/craftsy
Gabb Wireless: FREE Device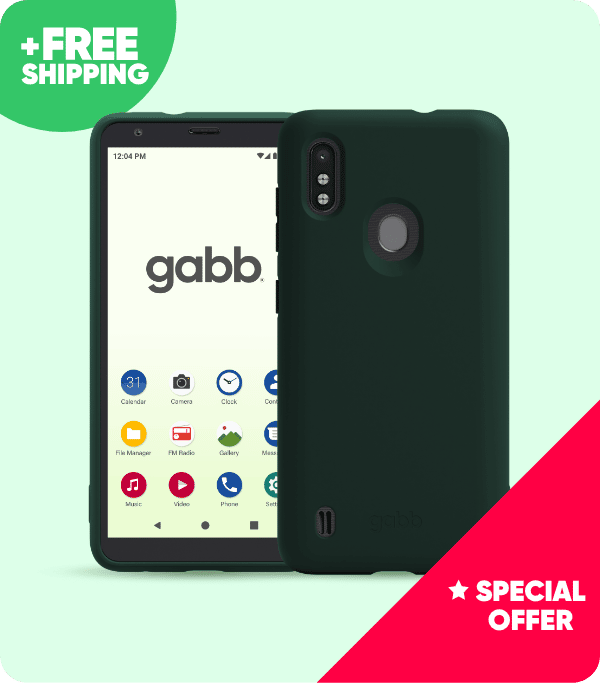 I wasn't ready for my child to have a cell phone for a while. I wanted to be able to reach him, but I didn't want the rest of the world to be able to reach him. I WISH I had known about something like this. The Gabb phone and watch are Kid Safe devices, allowing GPS tracking and talk and text WITHOUT access to social media or an internet browser. Right now you can get a FREE phone (no contract required), or a FREE watch or Phone Plus (2 year contract required). Use code CHRISTINA for the free device AND a free accessory. A $25 activation fee applies.
Get it here: https://gabbwireless.com/
Code: CHRISTINA
Follower Favorites and FREEBIES
I realize we all look at things differently and have different preferences and lifestyles. Because of this, I always ask for feedback from others. What are your go-to gift ideas? What has been one of your favorite gifts to receive? I asked these questions across my social media platforms and here are some of the answers that popped up with the most frequency. Also, I have added in some FREE gift ideas- one's that don't cost much or any money, but do require some time, talent and/or skill.
Anything Soft and Cozy
Many of us associate the holiday season with cooler (or even down right cold) temperatures. Lots of people said they love giving and receiving socks, slippers, blankets, scarves and other warm and cozy items.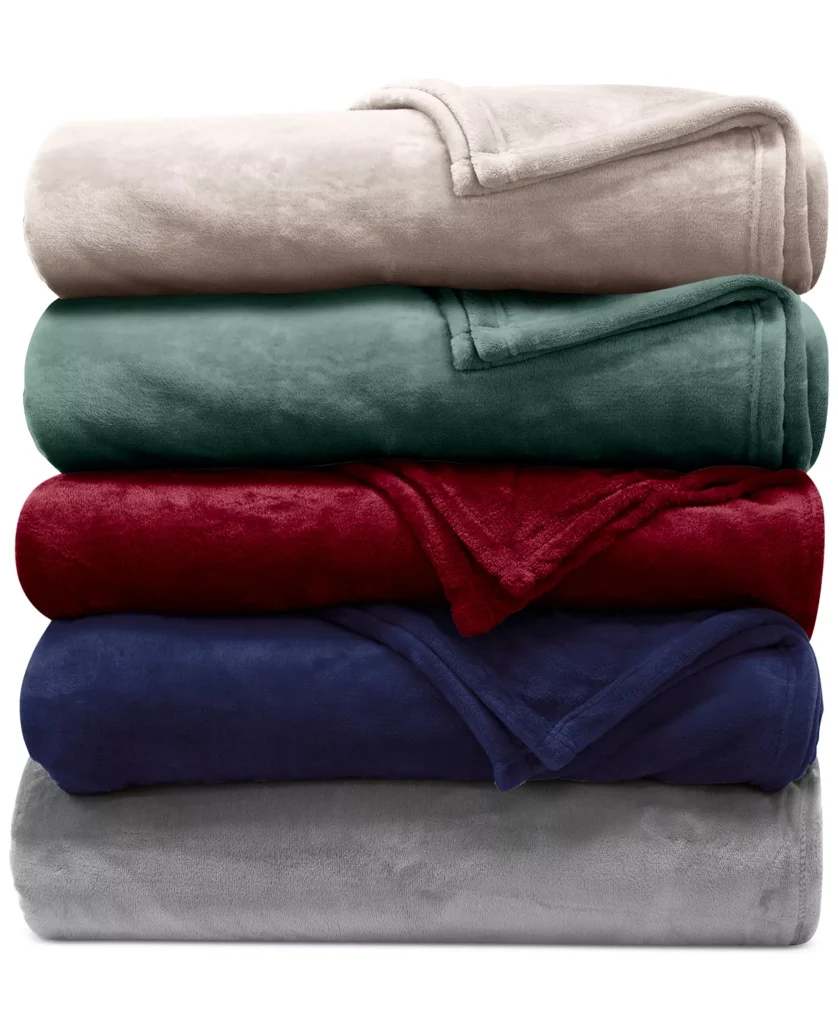 I have said it before and I will say it again. This is the BEST. BLANKET. EVER. I literally want to take it places with me – that's how comfortable it is. And guess what? It's almost always on some type of sale or deal. At the time of me typing this, it's currently available for $24.99 in ANY size. (Mine is king sized in the cream color).
Get it here: https://shopstyle.it/l/bPW58
Beauty Gift Sets or Hand Cream
I was a bit surprised by this one, but a LOT of people said they love getting beauty gift sets. Ulta always seems to have some great deals, including (at the time of writing this) $.99 stocking stuffers!
Get it here: https://shopstyle.it/l/bPW7Z
Baked Goods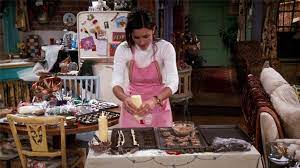 If you have an aptitude for baking, bust out those skills and make some treats. Remember Monica from Friends and her neighbor treats? There's just something special about receiving a gift that was handmade.
The Gift of Meals
One of my followers said she put together a few freezer meals for her grandmother. Grandma now just has to pop her meals in the oven and she has a homemade dinner in no time. I don't know about y'all, but this would make me so happy to receive as a gift! Not only are you getting a meal from someone you love, you are also getting the gift of time (no chopping, cooking, cleaning, etc.) AND a clean kitchen for the evening.
Another follower said she has been putting together dinner ingredient baskets for friends. So, here's an idea: Take a favorite recipe, buy all the ingredients (or the majority of them) and wrap the items in a cute basket with the recipe! With grocery costs rising, many people might enjoy a very practical gift like this one! Get creative, this could be dinner, breakfast, dessert, movie night, etc.
Homemade Items
People love that you THOUGHT of them! You know that saying "it's the thought that counts?" It's definitely true. Many people said their favorite gifts they've been given are ones that were made or created by the giver. So, think about your skill set and get creative.
We have a family member who is an excellent woodworker. He made us a cutting board and it's so beautiful I refuse to use it for anything except decoration. But each time I see it, I think of their sweet family.
And, of course, my son makes me the BEST homemade gifts EVER!
Photo Album, Scrapbook, Memory box
If you have a special person in your life, you might consider a little scrapbook of memories from the year. You could include pictures of time together, ticket stubs, notes of memorable moments. If you aren't crafty or don't want to put together a book, you could put all of the items in a cute little keepsake box.
DIY Coupon Book
Well, if you know me at all, you know I don't like paying full price for anything. A super inexpensive AND heartfelt gift could be a coupon booklet. You can easily write up coupons to say whatever you want. For example "You pick what we eat for dinner tonight" or "This coupon entitles you to a one hour extension of your bedtime" or a "Get out of cleaning up the kitchen" card. You can tailor these specifically to the person you are giving them to, making their life easier or treating them to something special they enjoy.
A Jar of Affirmations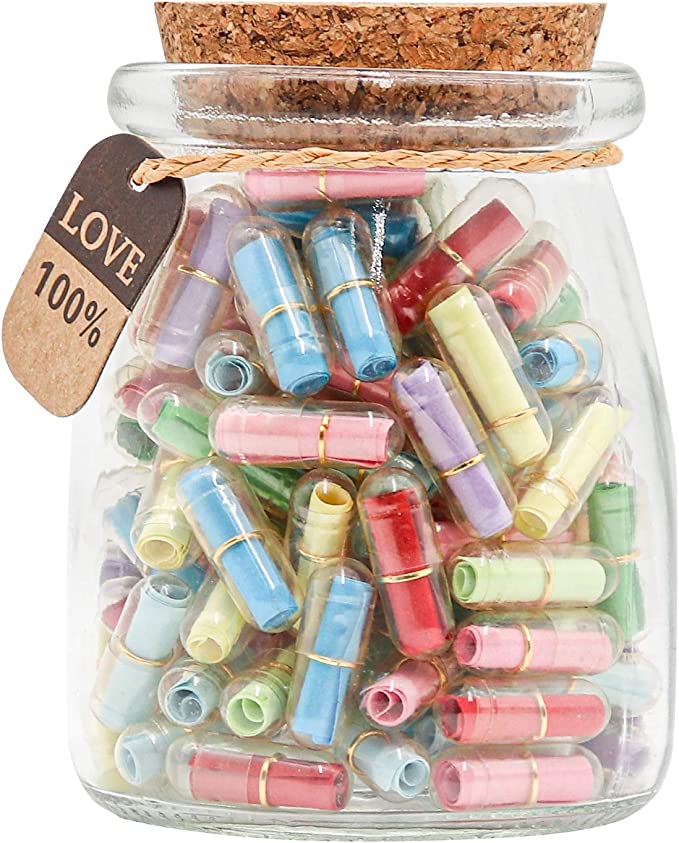 This would totally be something I'd love. Sit down and think about things you love about the gift recipient. This could work well for a significant other, a child, a parent, etc. Write things you love about them on slips of paper and toss them all in a jar (or anything works). You could even roll up slips of paper and insert them into a Christmas ornament ball. When you give them the gift, you can tell them to take one out and read it anytime they need a pick me up.
Time Capsule
I've never done this, but what an AMAZING gift this would be. Put together a time capsule and then put a time stamp on it to indicate when the recipient can open it. You could create this gift alone, or have multiple people contribute to the gift. There are so many options for getting creative with this idea. If you are giving this to a child, you could write down all sorts of stuff about them- what their interest are, what they are involved in, who their best friends are, and a list of all their current favorites. You could include pictures or even predictions on where they'll be when they open it.
Gift of Time
If you are short on cash for gifts, maybe you have some time you can give! Think about how youtr time can make the life of the gift recipient easier. Maybe you offer to run errands for your friend (pick up their grocery order or their dry cleaning). You could offer to babysit, pet sit, mow someone's lawn, rake their leaves, run carpool duty an extra week, go fill their car up with gas, bring a coworker lunch for the day, etc. etc. Many of these options don't require you to spend any money at all!
What I Got Myself
Yep, you read that right. I bought myself some stuff. I want to be able to share what I got other people, but I can't quite do that just yet! Instead, I decided I'd share what I got myself. No, I don't usually buy myself a gift. I don't buy myself much at all…ever. Which is why I needed some stuff and snagged them when I saw these deals.
Get Healthy U TV
I have always had a gym membership- for as long as I can remember. Exercise has just always been a part of my life. But, over the last few years, I've just been exercising at home (no gym membership). When I saw this deal, I had to try it out and I love it! You can get an entire year of exercise classes for $3! Not $3 a month. $3 TOTAL for the YEAR! You can stream the classes online or through the TV. I love the classes because they have a variety of classes and they do modifications to make exercises easier or harder based on your fitness level. This does auto-renew, but you can cancel at anytime.
Get it here: https://link.savingwithchristina.com/gethealthyu
Fabletics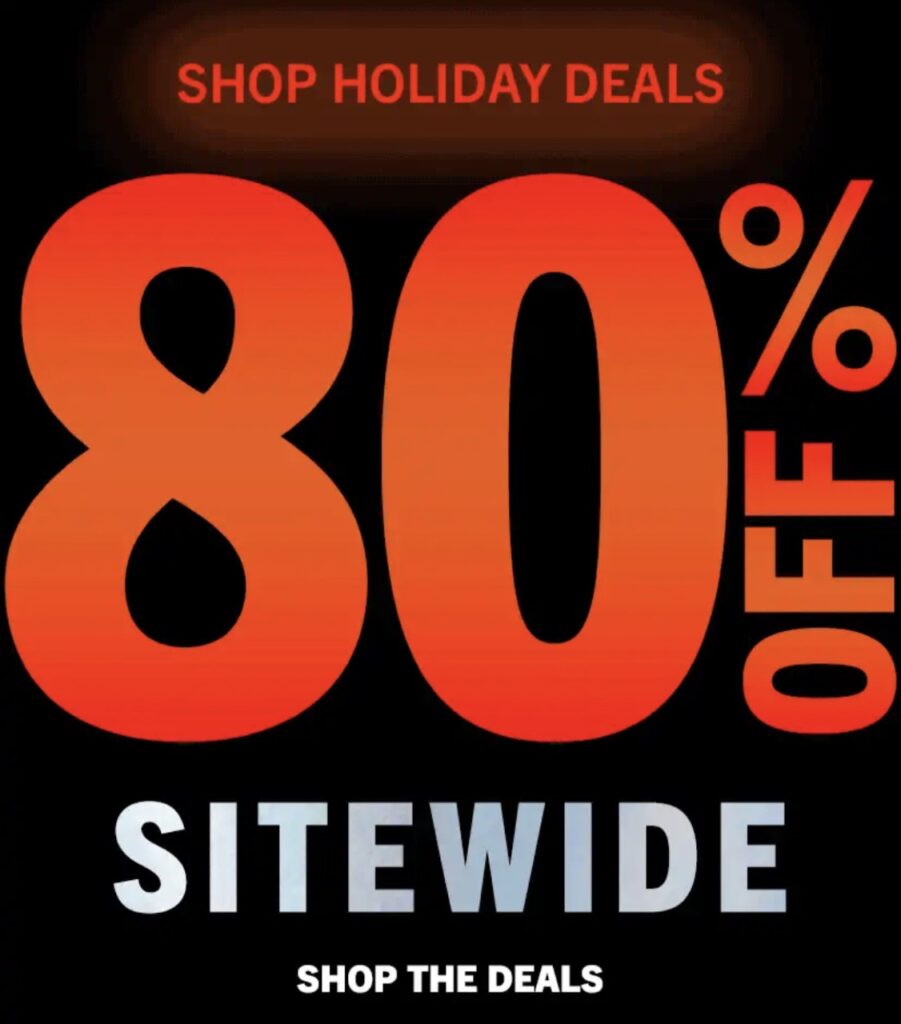 I've always wanted to try this out and decided to give it a go due to the 80% off sale. 80% off! WHAT?? I got $600 worth of clothes for $123 total and I LOVED every single item I got! How often does that happen? After the initial order, you are charged $59.95 each month and you can use that credit to get an outfit up to $100 in value. Don't need anything that month? Just SKIP the month by the 5th of each month and you will not be charged. You can cancel anytime without issues.
Get it here: https://link.savingwithchristina.com/Fabletics
Home Chef
I tried out a number of meal kits during the pandemic and Home Chef was by far my favorite. I had cancelled my plan a while back once grocery shopping became easier again, but I really loved the quality and ease of this service. When I saw this offer, I decided to reactivate my account for a little bit longer! New members can get 16 FREE meals across your first 3 boxes. Definitely a great time to check it out.
Get the deal here: https://link.savingwithchristina.com/homechef
Happy Holidays
Please do not stress about gift giving at the holidays. Most people who get a gift are just so happy to have been thought about. I know how special I feel when someone thinks of me. In all honesty, cards are some of my very favorite gifts ever!!
Disclosure: This post may contain affiliate links, meaning when you click the links and make a purchase, I could potentially receive a small commission at no additional cost to you.