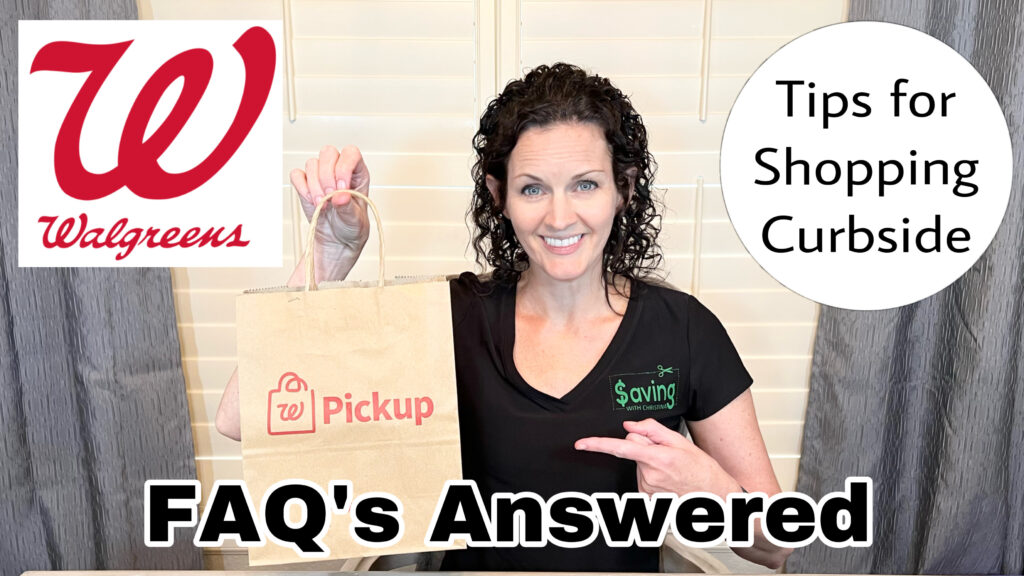 In this video I talk about how to Shop Curbside successfully at Walgreens. People have asked me to create this video and have shared a number of questions with me, so I plan to answer all of those.
First, let's talk a bit about why I choose to shop curbside. One, it's easier. BUT, the biggest reason is that the prices are also often times lower and my store will not price match online prices.
Another reason I started doing curbside orders is to lessen frustration. If you've shopped at Walgreens before, you know their systems can be a little difficult. I was having issues with coupons coming off at checkout, and I never experience issues like that with curbside because I can see what coupons are going to come off before I check out. PLUS, I can use coupon codes on top of that.
I answer all of the questions that viewers submitted about how to shop curbside at Walgreens in the video, so be sure to watch it! If you are looking for more detailed tutorials on Walgreens you can check out some of my full tutorials here:
Walgreens Coupon Policies Explained
A step-by-step Beginner's Guide to Couponing at Walgreens | Part 1